We deploy an easy-to-use web system to facilitate the submission and evaluation of progress payment. Used now in more than 300 projects, it incorporates embedded Excel template in a manner that is familiar to all project team members.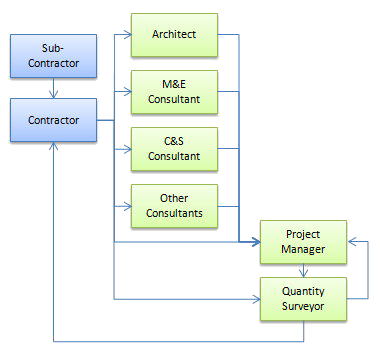 The application can be easily adapted to projects of any size, complexity, locations or number of team members. Deployed over the Internet, it allows team members prompted by email,to perform their role in the evaluation process. Rules and validation checks built into the system, together with prompts, bring productivity to and minimise errors in this crucial process.
Features
Thoughtfully designed to be intuitive and easy to use.
Scalable and can be adapted to projects of different sizes and complexity.
Suitable for Term Contract involving many sites that will require individual assessment and consolidated claims.
Routing of forms can be adapted to the project.
Robust and secured team collaboration system using single document workflow.
Project team directory with roles and rights defined and segregation of claims by the relevant parties.
Next party notification via email or SMS.
Validation and house rules can be built into the process.
Auto porting of data into relevant columns with changes highlighted.
Used of embedded Microsoft Excel templates that can be downloaded for offline processes.
Web access allows team members to work on the claims from any Internet workstation.