We designed our appraisal system to be as comprehensive and flexible as possible to allow for the creation appraisal forms with different combination of appraisal formats and scoring to better represent the many grades of employees in an organisation.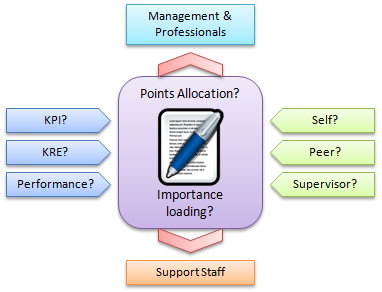 It is also easy to use and has been deployed to 2,600 companies under a government-funded initiative to encourage the re-employment of older workers.
Features
Design appraisal for each employee or job type using a flexible combination of Key Performance Indicators, Key Results Expected, Performance Factors and Peer Appraisal
Maximum scores and apportioning of overall score to each type of assessment can be configured.
Loading can be applied to each assessment criterion to further differentiate the relative importance.Automated routing of appraisal to next party with email alerts.
Auto calculation and tabulation of appraisal scores.
HR can track the appraisal status in real-time and download final appraisal scores.
Past assessment can be easily retrieved from the archive.
Role-based user access rights.
Linked to training and development plan.