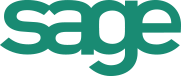 The SAGE200 ERP system is an established, proven and comprehensive ERP system that:
 Provides you with comprehensive controls over financial and procedural processes.
 Provides you with a software development kit to facilitate customize applications, workspaces and user-interfaces.
 Allows you to build business analytics and reports from the data easily and integrates with MS Excel.
Its value lies in its ease of workspace configuration, quick deployment and ability to add both standard business modules (manufacturing, project accounting, supply & distribution, etc) and customized applications that are tightly integrated.
SAGE200′s inbuilt Business Intelligence wizards helps you to build your own business analytics using its easily-assembled data cubes and is also Excel-integrated for more user versatility.
SAGE200 gives companies the potential to be more productive in accounting and operations thereby deriving cost and manpower savings.
Businesses with smaller footprint or basic accounting requirement can adopt the SAGE50 with its suites of solutions.