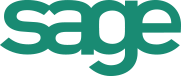 Easily control your stock
Quickly and easily access your stock record details, including supplier details, stock levels at each location and pricing information. Pinpoint where your products come from, where they are now, when they were sold and at what price. Control stock items by serial or batch number, include criteria like 'sell-by' and 'use-by' dates, as well as specifying your own information for each item. Monitor stock movements and traceability.
Effectively manage your suppliers
Get the best deals from suppliers by recording details of price history, lead time, part reference and purchase history, for each stock item. Useful if you need to source an item from another stockist.
Manage your business effectively across multiple locations
Manage each location independently for things like replenishment, sales, reporting and stock takes. Realign stock levels quickly and accurately, and gain a complete view of the stock held in your business. And account for extra costs such as customs duties.
Track your stock
Keep track of your stock by flagging up any inactive stock items.  And improve efficiency and maintain budget control by keeping track of internal stock movements.
Improve efficiency, cut costs and improve customer service
Reduce time taken from order to shipment by choosing to ship direct to your customer from a supplier. Reduce order time for your most important customers by allocating stock to orders as soon as they are received with freedom to prioritise your most important customers and keep them happy. Automatically produce all the documents you need including delivery notes, invoices, picking lists and acknowledgements as part of the sales process
Rapid order entry
For standard pricing and delivery addresses, enter your orders in just a few keystrokes and get the goods on their way.
Flexible ordering options
If you need to record more information, switch to full order entry so you can change discounts and add non-stock items. With trade counter order entry, you can create an order, allocate and dispatch stock and print an invoice all in one process.
Manage discounts and margins
Give authorised staff the tools to negotiate on prices. See any changes to cost pricing and view the profit on any item or trace discounts over time.
Match your stock to your customers' needs
Search for stock items to match your customers' needs during the sales order entry process. Tailor invoice layouts to individual customers or suppliers.
Work with stock and sales
Handle pricing and credit control efficiently with sales order processing linked to your stock, price book and sales ledger. When orders are processed, all the relevant information is updated including stock records, customer balances, VAT return and management reports.
Manage multiple currencies and exchange rates
When customers place orders in their own currency, you control the exchange rates and apply them at order entry or invoice stage, so you manage the risk of exchange rate fluctuations.
Create new accounts and quotes easily
Use existing templates to quickly create quotes and accounts for new customers. Create pro forma invoices and convert them to sales orders.
Support simple or complex pricing
Easily apply discounts, promotions or price-band schemes to multiple customers (even with multiple currencies). With unlimited price bands for each stock item it's easy to understand and maintain prices by units of measure (e.g. bottle, case and crate) adapted to your business. Sage 200 can also validate your pricing schemes, making sure you maintain sensible margins.
Maintain profit
Analyse products down to customer or supplier levels, viewing profitability month by month.