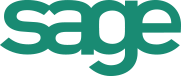 Sage 50 Accounts Professional gives you an easy-to-use but complete financial accounting tool the help you need to manage your finances, stock, customers and suppliers. It is designed for use for up to 10 concurrent users and can be further expanded to include specialized modules like Manufacturing and Job Costing.
Easy to set up and use
Easy to set up and use
Easy to customise to fit your business
Jargon-free language that's easy to understand
Simple network setup for multi-user versions
Online help centre with articles and video guides
Learn in practice mode or demonstration data
Easily correct mistakes
Set up an unlimited amount of companies
Manage your finances
Customise your reports to suit your business
Share information electronically with your accountant
Keep track of money going in and out of your business
See Profit & Loss and Balance Sheet Reports
Control budgets from key areas of your business
Bank reconciliation for up to date figures
Easily correct mistakes
Set up recurring transactions
Manage multiple payment methods: cash, cheque, card, direct debits and discounts.
Process your Year End and Month End easily with step by step guides to help you along the way
Forecast your cash flow
Use the lock date feature to prevent users from posting transactions before a set date
Manage prepayments and accruals
Automatically reverse journal entries
Manage departmental budgets
Deal in foreign currency
Manage your business
Manage reports to suit the needs of your business
Customise the way you view your software
Keep track of your products and services
Barcode Generation to control your stock
Manage your time with the integrated diary
Support for charities
Set up an unlimited amount of companies (multi company license required)
Dashboards offer an at a glance overview of your finances, customers, suppliers and stock
Check your data for errors and keep your data safe by regularly using our backup feature
A wide selection of reports to analyse your business
Use the accountant link to easily exchange information with your accountant
Set up a Chart of Accounts that's suited to your business
Integrates with Microsoft® Excel, Word and Outlook, for further reporting or manipulation of data.
Provide each user, or machine, with their own levels of access.
Manage your suppliers
Handy dashboard gives you an overview of your supplier cash allocation, what's outstanding, who you owe money to and tasks for the day
Record purchase invoices in batches
See who you owe money and when it's due
Manage purchase orders
Easy access to account activity and communications
Record all your communications in one place
Store all your supplier information in one place such as addresses, contacts and credit information
Process supplier refunds
Use a variety of reports to analyse your supplier debt, activity and performance
Quickly and easily search your customer records with our intelligent search feature
Create and process purchase orders
Manage your stock
Stock control and management tools
Handy dashboard for at-a-glance overviews of your top and bottom performing products as well as stock levels and value
Store all your important stock information in one place including product codes, descriptions, categories and prices.
Check your stock levels whilst raising invoices
Stock levels automatically update when invoices are posted
Keep your records up to date with the stock take feature
A variety of reports allows you to view your product performance, profitability, stock levels and helps you identify your top and bottom performers
Bill of materials
Sales and purchase order processing
Bar code generation
Manage your customers
Handy dashboard to see where your money is, what's outstanding, aged debt and tasks for the day
Create professional quotations and invoices
Choose to send invoices and statements by email
Add pay now buttons to email invoices, statements and debt chase letters
See how much profit you will make on each quote or invoice before you commit
Store all your customer information in one place, including addresses, contacts and bank details
Easily access customer activity
See who owes you money and when it's due
Record all your customer communications in one place
Apply flexible discounts to win business
Find customer contact details quickly and easily
Easily process customer refunds
Integrate with your web store
A variety of reports to analyse your customer activity, debt and to help you identify your best customers
Quickly and easily search your customer records with our intelligent search feature
Store multiple delivery addresses in your customer records
Create discounted pricelists to apply to one or more customers
Create and process sales orders