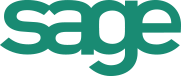 Sage 50 Job Costing provides you with all your cost information at a glance and allows you to set monitoring controls to track your cost and keep you within budget and schedule.
Break down your costs in detail
Manage more than one job at a time and analyse and compare their costs and progress.
Individually track the different cost elements of any job or project.
Accurately analyse your costs against materials, labour, wages and other key costs.
Set up to 10 definable analysis codes per job.
Create cost analysis codes specifically for each job
Group jobs together by code or category for quick and easy analysis.
Set key milestones
Track the status of your jobs as you go.
Compare the progress of different jobs
Set key milestones and deadlines.
Summarise costs, budget, revenue and expenditure and against each key milestone.
See the percentage of work completed for each milestone.
Analyse costs precisely
Split costs by their component – labour, Materials and other key costs.
Create an unlimited number of multi-tiered cost structures.
Analyse individual costs or group them together.
Highlight your most profitable jobs.
Identify less profitable jobs that might need more focus.
In-depth enquiry function
See the status of any job at any given time.
Extract information for yourself, customers or management.
See progress – clearly see timings and percentage of work completed.
Cost Summary – monitor actual costs and track them against budget over a period of time.
Revenue Summary – view the latest on billing, costs incurred and profit to date.
Flexible reporting
Range of management analysis reports.
Budget.
Budget Revisions.
Profitability.
Cost.
Revenue.
Manage your finances
Record costs, timesheet and billing information.
Integrates with Sage 50 Accounts Plus and Professional.
No need to re-enter cost data.
Removes duplication and saves you time.
Manage your customers
Post and print invoices directly from Job Costing to ensure speedy payment.
Automatic calculations save you time.
Let customers know exactly when payment is due.
Provide details of you preferred payment methods.
Raise credit notes to keep your customers happy.
Allocate invoices to specific elements of your job.