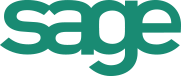 Bill of Materials is ideal for businesses involved in light manufacturing assembly, it can help break down complex processes and can split your business up into distinct areas with the ability to report by area.
Sage 200 Manufacturing also enables you to track supply chain activities in detail from end to end.
Sage 200 helps you monitor events on the shop floor to ensure it runs efficiently, maintaining maximum productivity and increasing customer satisfaction and profitability.
Deliver products on time and on budget, while managing cash flow throughout the entire manufacturing and delivery process.
Improve business efficiency
Sage 200 Manufacturing helps you save time and resources, with tools to standardise and streamline production scheduling so you can coordinate your distribution channels.
Improving how you control your production processes will also help you deliver more products on time – a key target for anyone in the manufacturing industry.
Sage 200 also supports assembly, repackaging of bulk items, resource planning, and scheduling work and materials.
Reduce costs and delivery times
Sage 200 helps you improve productivity by monitoring production processes and tracking components through the whole manufacturing cycle. Reduce lead times and errors by automating processes.
The built in market leading scheduling solution helps you assess potential production issues and produce flexible schedules that make sure you get the job done as efficiently as possible.
Accurate resource planning helps you identify potential areas for savings and reduce the cost of production. Standardise and streamline production schedules to work more efficiently.
Share manufacturing data across your organisation
Because it links in with other areas of your business Sage 200 gives people across the whole of your business access to accurate, timely information. So people in the project and accounting departments know exactly what those on the shop floor are doing and vice-versa, improving collaboration and understanding.