All-in-one solution that bring data visibility and transactional access across entire business anytime, anywhere: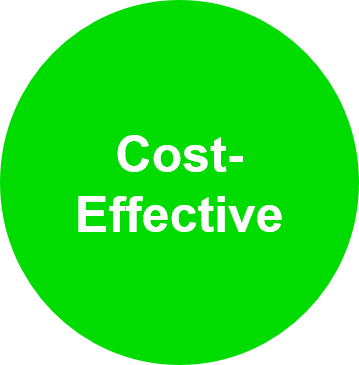 Sage 300 is an intuitive, scalable and cost-effective business management solution, that leverages hybrid cloud shared services to offer vertical product extensions and integrations, at a fraction of the cost and complexity.
Key Capabilities and Benefits
Introducing Sage 300cloud
A powerful accounting and financial management solution that allows SME's to maximise operational efficiencies, enhance business intelligence and drive productivity.
Sage 300cloud brings data visibility and real-time access across an entire business without the costs or complexity of traditional ERP software.
Unlock your company's potential
Reduce costs and improve performance with enhanced business visibility.
The smart choice for growing services and distribution businesses, Sage 300cloud is a desktop solution with cloud-connected features that provides small and medium businesses with a highly adaptable business management solution accessible anytime anywhere to suit your growing business needs.
Medium-sized businesses
Anytime, anywhere access to transactional data
Financials, Operational and Inventory, Sales, Marketing and Customer Service
Supports multiple companies, currencies and languages
Workflow and process tools
Personalised KPI Homepage Dashboard and robust Business Intelligence tools
Why choose Sage 300cloud?
Access a unified view of your business from anywhere
The homepage in Sage 300cloud features key performance indicators that help you monitor your entire business from anywhere, any device.
Control total cost of ownership
Sage 300cloud provides a low TCO regardless of complexity, scale or deployment requirements.
Powerful project and services management
Sage 300cloud provides centralised accountability that helps you manage the resources, products and services your business offer.
Faster, more informed collaboration and decision making
Transform your data into meaningful intelligence with the powerful analysis and reporting capabilities of Sage 300cloud.
Cost effective operations and distributions
Strategically manage every aspect of the distribution cycle from purchasing all the way through sales.
Intuitive
A powerful and intuitive business management system with simple user interface that is easy to navigate with personalised viewing window and it delivers simplified report based on personalised key indicators. One cohesive solution makes it easy for a business to manage and get accurate finances, operations, customer data and collaborate in real-time from multiple locations or geographies, languages and currencies.
A Comprehensive Business Management Solution
Key platform features such as multi currency, language and company management

Main modules such as finance and accounting and additional add-on modules such as business intelligence

Integration with other Sage products or 3rd party / ISV software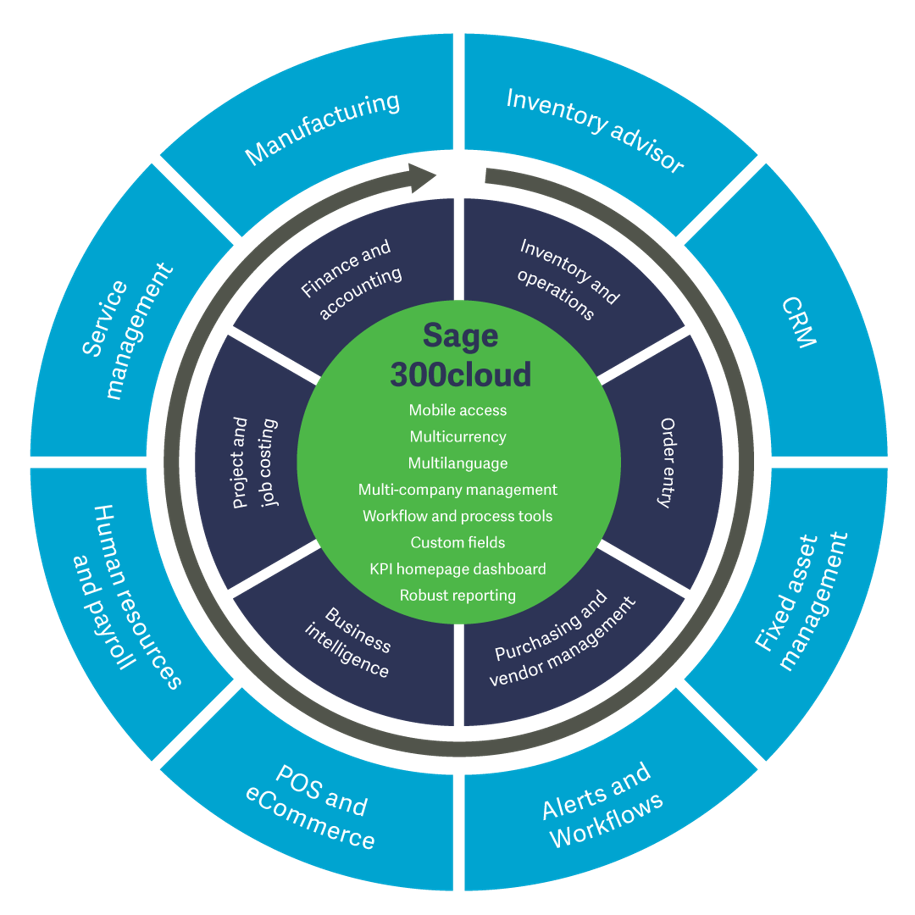 Sage 300cloud Extends the Sage 300 desktop
Different ways to access Sage 300
Experience enhanced productivity and performance with Sage 300cloud
Anytime, anywhere access to business and transactional data
Access the modernized HTML5 (web) screens on any device
Easier to maintain and integrate with external products
Sage 300cloud utilizes existing on-premise database and proven business logic
Sage 300cloud - Home Page
Customize your dashboard specific to your business
Add and set up 15 KPI widgets easily and quickly on the home page
Accessible while in the office or away through any mobile device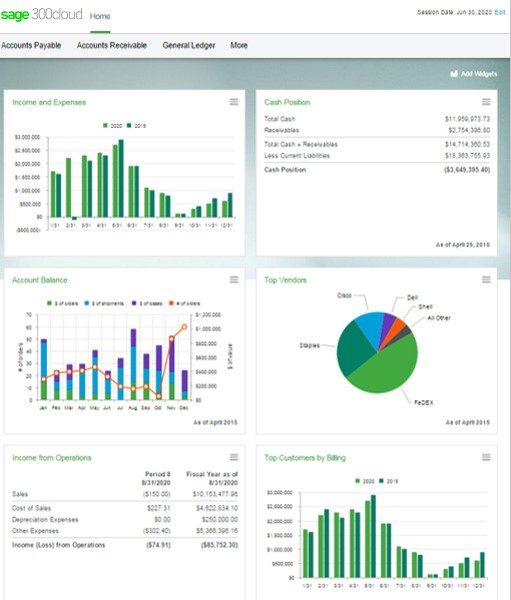 Sage 300cloud Core Modules
Sage 300cloud Key Features
Sage 300cloud has a robust range of capabilities to meet your business needs. Take the complexity out of managing your business finances, inventory, sales, vendors, and projects.
Solving Business Challenges
Streamlining Business Processes
Trading in Different Geographies
Financial Management
Sage add-ons and ISV extensions
Sage 300cloud boasts a huge ecosystem of Sage add-ons and third-party Independent Software Vendor (ISV) extensions. Integrate one of the add-ons or extensions and expand your capabilities. Features include custom reporting and advanced data insights, payments, manufacturing and distribution, and productivity boosts.
Get reacquainted with Sage 300
Modernize your workflow with Sage 300
Discover the full potential of your business with ERP solutions